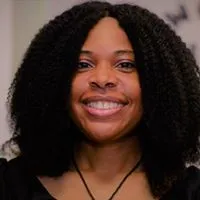 I am a Licensed Clinical Social Worker specializing in providing individual, couples, and family therapy. I enjoy helping clients work through life challenges that they are experiencing so that they are able to experience more happiness and fulfillment in their lives. I use a holistic approach in my work which means that I combine different approaches to therapy that integrate the mind, body, and spirit.
My educational background includes the completion of a Bachelor of Social Work at Bowie State University, Master of Social Work at University of Maryland's School of Social Work, and a Doctorate of Education in Counseling Psychology at Argosy University, DC. I have over twenty years of experience in providing therapeutic services to individuals and families and currently serve as a Clinical Practitioner working with a broad spectrum of clients. Among my areas of expertise include depression, anxiety, stress-management, self-care, mindfulness, and women's issues. I also use an African-centered approach to therapy which involves the integration of cultural beliefs and values of traditional Africa to promote change and healing. I have also served as an Adjunct Professor, teaching graduate-level Social Work courses.
I previously served as Chairperson of the Health and Wellness Committee for the Association of Black Social Workers, DC Metro Chapter as well as served as the chapter's Recording Secretary. I have presented at both local and national conferences on the topic of mindfulness and self-care for mental health professionals, as well as on the topic of Black women's experience of marital satisfaction. I have also provided professional development on the topics of mindfulness and self-care and child abuse and neglect for both nonprofit and government agencies.